Area Rug Cleaning Checklist after a Christmas Party – Look out for these Stains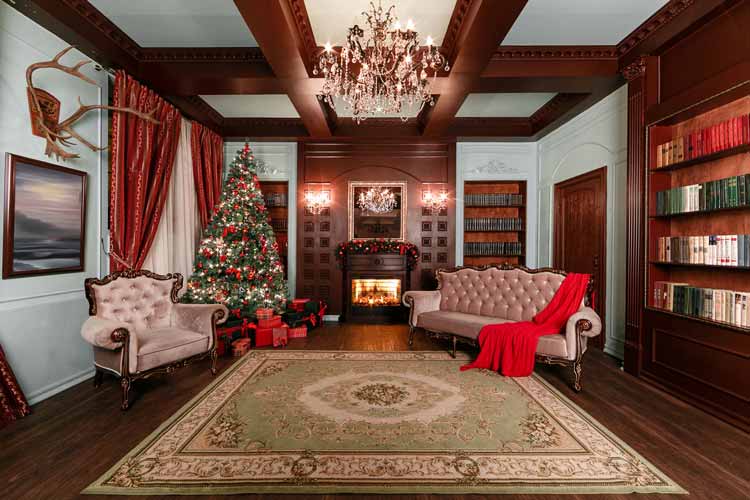 Christmas creates the best moments as the year ends. You do everything to make the week memorable and beautiful. You shop items, decorate your home and give your interiors a new look. From choosing the right seasonal adornment items, cozy accents, to area rugs, you do everything to give more festiveness to your celebrations and keep your home comfortable. The area rug, in particular, provides warmth and uplifts the appearance of your interiors.
But once the holiday season is over, it is difficult to get started with all those cleaning work, especially your area rug. When you take a little extra look, you will find all those typical stains from the things that you enjoyed having the most.
Basically, all those stains from food and drinks can make your area rug appear dirty. If the stain is fresh, your DIY methods may effectively work in your area rug cleaning process. Cleaning the dry, rough patch, you may end up damaging your exquisite area rug. It's an avoidable risk and the best solution is hiring professionals to do the job.
Amongst all your celebrations, checkout for these stains that can cause permanent spots on your area rug.
You take a lot of care choosing a Christmas tree because you understand it makes a beautiful addition to the home. The glittering add-ons and the lovely pine aroma from the real tree just add to the celebrations. It's not just the memories you carry post-Christmas, but you will have to deal with the sticky tree sap and resin stuck on your area rug.
This sticky substance will attract dirt like magnet causing dark spots if not cleaned right away.
Christmas dinner is never complete without red wine. If you accidentally spill your drink on your area rug, it's not a good sight to enjoy. The deep red stains are not easy to deal with as the wine contains tannins. Wine bonds to the fabric very quickly due to its astringent (tannin) nature.
The cranberry sauce is a nice complement for your turkey dinner, but it does not work the same way for your area rug. As similar to wine, the dark red stain is not easy to work on.
Christmas cupcakes topped with delicious frosting are a perfect treat for your taste buds as well as your eyes, but are they for your area rug?
Most of the icings will be butter or fat based and adding to that if they are brightly colored, it's definitely going to be a tough job removing the stain.
You just dropped your salad containing olive oil on your beautiful area rug. Even though you picked up the food particle, the oil traces will remain. The oil spill will be hardly visible until the residue turns into a dark stain.
Everyone loves scented candle. Adding a lot of them during Christmas time, you can easily uplift the festive-ambiance. If the candle drips accidentally on your area rug, then you definitely have to be careful removing the mess.
You have to wait until the wax is solid to remove or you will damage the rug fibers.
Pudding, it just wouldn't be Christmas without them. The tasty dessert will surely bring frowns and frustrations when you unintentionally spill it on your area rug. The rich dessert is going to leave one tough spot for you to clean up.
Nobody can resist the goodness of chocolate. Christmas chocolates will easily make it to the dessert list, no doubt about that. You will enjoy your desert time until you find the sticky chunks on your new area rug.
The chocolate stain is not a treat to see and the tough residue demands a little work from your side to disappear.
Traditional Christmas dinner is never complete unless you see gravy splashes around you. It can be the tablecloth, furniture, or even your area rug. Whether you have sausage gravy or vegetable gravy, the stain definitely deserves the best attention.
Take professional help when it looks impossible to get rid of all the stains that accumulated over the festive seasons and parties. With professional carpet cleaning services it is easier to handle tough stains and dirt as they have to be treated and removed in right way. Call your nearest carpet cleaning services now.