Rug, Upholstery, & Carpet – Benefits of using eco-friendly cleaning products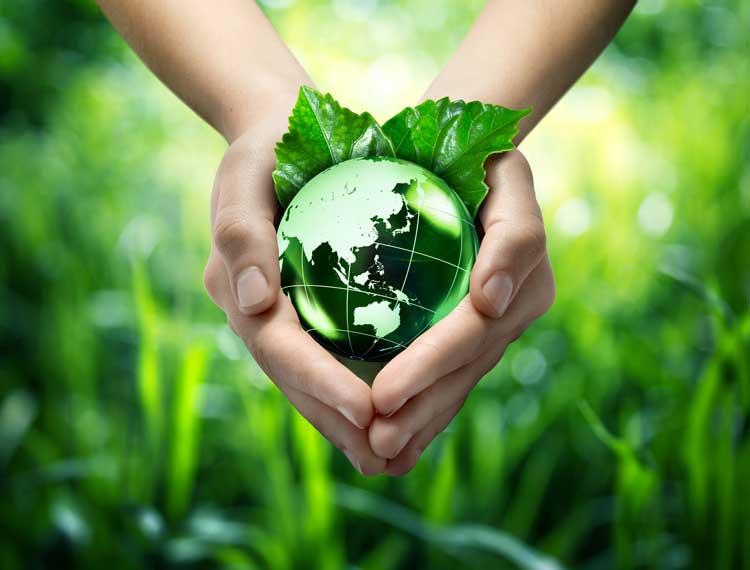 Going green is one of the best decisions you can make. But proper care should be taken while cleaning your home. It all comes down to the cleaning products your professional service providers use for your rug, carpet, or upholstery cleaning.
Normally, chemical cleaners may produce fast results. But they can damage your carpet/rug material and cause skin and eye irritation for the people around. To avoid such inconveniences, you have to make sure they are using eco-friendly cleaning products and are avoiding harsh chemical cleaners.
Take a look at these benefits to understand why you have to choose natural cleaning products.
They are Biodegradable & Contain Non-toxic Ingredients
Biodegradable cleaners with eco-friendly qualities can be used for everything, from rug, carpet, to upholstery, while keeping the air you breathe clean.
Unlike chemical cleaners that come with hazardous and caustic contents, eco-friendly cleaners contain natural, biodegradable ingredients. Hence, they do not cause any negative effects on the home environment or people living around.
Safe for Household/workspace
You create a safer environment when you switch from traditional chemical cleaners to green cleaners. Even as the natural agents present in the solution break down, they pose less to no threat to the environment around you.
Your family and co-workers will be spared from medical problems like skin rashes, respiratory allergies or lung irritations.
Delivers Quality Results
The cleaning products you choose should not be just providing you spotless results, but also keep the material health of your carpet or upholstery safe.
Normally, the chemical cleaning agents cause the breaking down of carpet or rug fiber and discolor the material over time. You will be forced to purchase a new one in a short time. You can avoid such unnecessary expenses by choosing eco-friendly cleaners, because they not only deliver good results but also protect the fabric and carpeting.
Naturally Pleasant Smell
In most cases, chemical cleaning products produce a bad odor. When exposed to it, you may feel mild discomfort or even severe headaches.
Using natural cleaners, you will find no unpleasant smell as they do not contain reactive agents. Instead, the natural ingredients emit pleasant smell such as lemongrass, citrus, etc. creating a fresh atmosphere.
Extend Product Life
Bleaches and other chemical cleaning agents do not just remove dirt and stain, but they also leave the fabric/material damaged. With eco-friendly cleaning products you avoid such issues. They contain naturally occurring disinfectant and you'll achieve deep cleaning without worrying about damaging your expensive carpet/rug.
It is Less Expensive
Compared to high-priced conventional chemical cleaning products, eco-friendly cleaning solutions are much easier on your wallet. There is a considerable increase in demand for eco-friendly cleaners; and you could find one at your nearest stores at affordable price.
Further, staying away from chemicals, you will avoid fabric/material damage. You'll save yourself from purchasing new carpet or making additional investments on repairing the damage.
Avoid using chemical cleaners that can be hazardous to your health, opt for eco-friendly cleaning products that are safe and reliable. You would not only be doing a favor to your family's health, but also be contributing to the environment.
If you have carpet steam cleaning requirements in Adelaide, then choose our expert carpet cleaning services. Adelaide's best carpet cleaner is reputed for its through carpet cleaning services. We use eco-friendly cleaning products and help our clients to keep their home clean and safe.