Carpet Steam Cleaner in Athelstone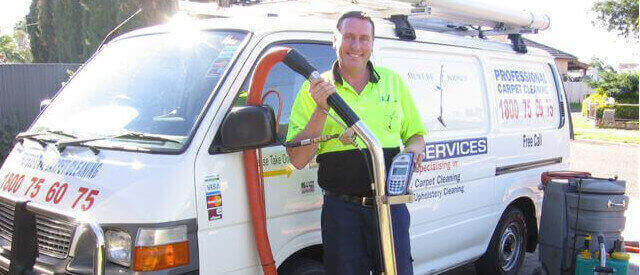 Athelstone's first class carpet cleaners
Steam cleaning by qualified professionals for your couch, rugs or carpet
To be recommended to others as first class professionals for steam cleaning of any carpets, rugs or upholstery means you have to be consistent in the quality of your work.
And that's what we do every day. For carpet cleaning in Athelstone you can rest assured that our quote for steam cleaning of your Persian or other rug, your velvet or other fabric lounge suite and one, two or three or more rooms of carpet will be done to the very highest of standards by pleasant and dedicated hard working professionals.
Every one of our technicians has undergone specialised training to equip them with the best possible knowhow to effectively use our especially engineered steam cleaning equipment that is mounted in their vehicles along with a powerful generator, so we don't even need to use your electricity or hot water when we service your carpets, rugs or upholstery in Athelstone.
We want you to be 100% satisfied with the work we do for you and we offer a 100% guarantee to do just that. Our philosophy is "if a customer is really satisfied with the carpet cleaning, or steam cleaning of their rugs or lounge suite we do for them, then they are likely to recommend us to others they know'. And that is how we keep our company operating in Athelstone at the highest level; it just makes good business sense.
Just as offering the best job quotes makes good sense, the more work we do the easier it is to keep our prices down because then our operating costs are spread across more jobs. It also means we can make special offers to steam clean three rooms of carpet within our base price and offer incentives when you recommend us to friends or family.
It is also why we are prepared to be called out in the middle of the night any day of the week for an emergency service and why we have obtained all licensing, why we are bonded and insured. It applies to all the carpet cleaning and rugs and upholstery steam cleaning we do in Athelstone and anywhere else we are asked.
It is why we are often recommended as the best carpet, rugs and upholstery cleaning service in Athelstone and elsewhere and that's something we are very proud of and will always work very hard to maintain for every one of our customers. Because you make our business what it is and we care a lot about that!