How Different Carpet Types React to Everyday Soiling?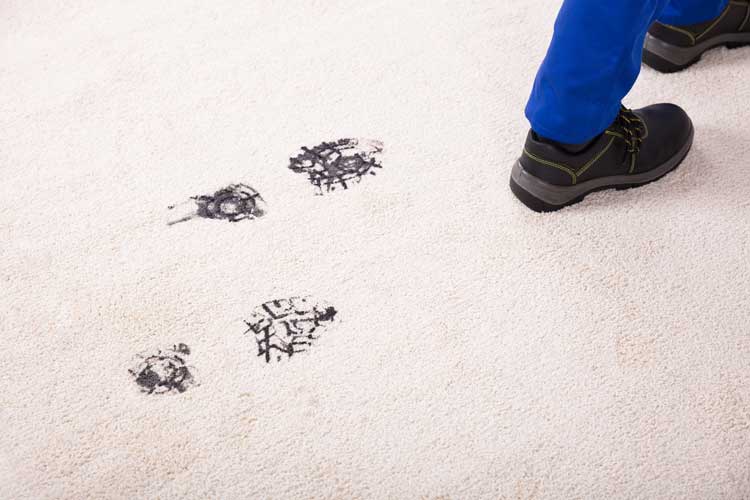 Carpets are available in different fiber types. Each one of them reacts in a distinct way to everyday soiling. But whatever the carpet type you choose, you have to be cleaning it on a regular basis. Sometimes, normal vacuuming is not sufficient. To remove stubborn soiling, you need to treat your carpet with special procedures.
As each fiber types do not have same characteristics, you have to carry out distinctive cleaning procedures for each one of them. Using the same cleaning methods for all the carpet types might damage the carpet fiber.
Here are the four most common fibers used in carpets and how they respond to soiling and staining.
Polyester
PET or Polyester material has a natural resistance to staining and fading. Unlike other fiber types, this carpet material has the ability to retain vibrant color for a very long time. Normally, this fiber is made from recycled plastic bottles, hence it is considered to be eco-friendly and highly sustainable.
Although Polyester is stain resistant, it is naturally attracted to oil. The oily residue left behind becomes a dirt magnet appearing soiled over time. Additionally, polyester carpet is not suitable for high-traffic areas as the material is easily susceptible to crushing & matting.
Nylon
Nylon is undoubtedly the most popular carpet fiber used due to its several advantages over other fibers. Due to its high resilience property, nylon fiber carpet can withstand extreme wear and tear. You can use it in high-traffic areas like pavements, rooms, or hallways without losing its shape for a long period of time.
Also, comparatively, nylon carpet is easy to maintain as the material has good resistance to soiling, staining and mold development.
Wool
Wool is an environmentally sustainable fiber and gives a luxurious flooring appearance to your home when chosen as a carpet.
However, as wool is extremely absorbent, it is not easy to clean-up the oily or greasy spills. The oil substances will soak into the pile and create a permanent stain. If your wool carpet retains liquid, it will result in mildew and cause serious health problems.
Polypropylene/Olefin
Olefin fiber carpets are solution dyed because they do not absorb water. Also, Polypropylene/Olefin is resistant to stains, but not very soil resistant. The carpet fibers have an affinity towards oil. If you accidentally spill oil, it is not easy to clean the residue from carpet's fiber.
In addition to that, you cannot place your olefin fiber carpet in high foot traffic areas. Due to its least resilient nature, your carpet may get matted down and it is impossible to repair that damage.
Your carpet is an important addition to your home. Every day it collects a lot of dust and gets stained quickly. While you are planning to clean your carpet, understand how the pile is constructed and its behavior towards soiling and stain.  You will find it easier to choose a proper carpet cleaning method and keep it clean for a long time.
Day to Day cleaning will keep your carpet fresh and new. It also increases the longevity of the carpets. For the best carpet cleaning services and tips, call Adelaide's Best Carpet Cleaner at 0410 799 585 and get a free quote today.