How to Maintain Your Carpets after a Professional Cleaning Service?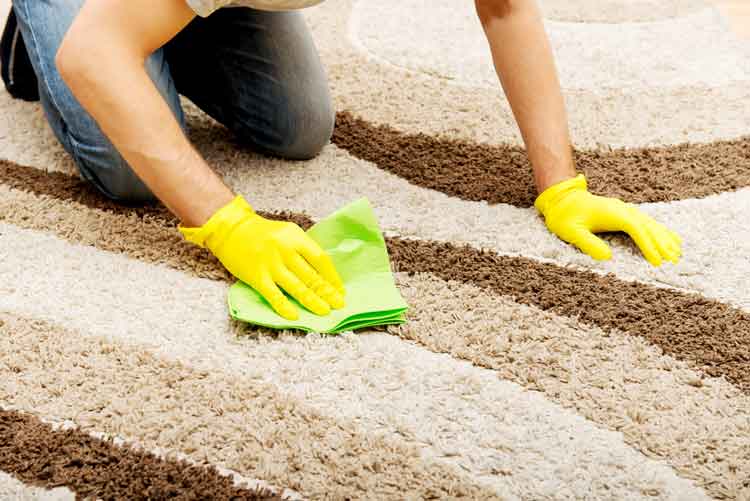 After getting a professional carpet cleaning service, it is necessary for homeowners to follow certain tips for maintaining their carpet till they schedule next service. It's easier to overlook the health and appearance of carpets once they get professional treatment. It should be avoided.
Irrespective of regular cleaning, carpets accumulate dust and dirt from time-to-time. It is necessary to avoid dust-build up before they turn into air-borne contaminants. Listed below are simple methods that house owners can follow and keep their carpet fresh and clean after a professional cleaning service.
Vacuum Regularly
By regular vacuum cleaning, you can ensure there is no dust-build up and your carpet stays presentable for a long time. If neglected, the allergens can reach deep inside the fibre making it difficult to clean again.
Cleaning your carpet is likely to be your top priority and should be carried out at least once or twice a week. This will keep your carpet from turning into a germ breeding ground and help you promote a cleaner and healthier environment.
Avoid Walking on the Wet Carpet
Refrain from using the carpet for sometime after a professional service, it's possible you can re-soil the area again. Most of the professional carpet cleaning service involves steam cleaning and even though they make use of powerful extractors, the area will take some time to dry.
It's relatively pointless and a waste of money if your carpet is spoiled right after a professional treatment. Do not use your carpet until it's completely dry.
Remember to take-off your Shoes
As you walk across the carpet, wearing shoes, particularly sneakers that have unusual tread patterns, you will just add more dust and dirt. Chances are, even your cleanest shoes may push the dirt present on the carpet further inside.
Even high heel silhouette is not a good partner for your newly cleaned carpet. The sharp heel with dirt will leave a heavy mark on the area. Ideally, a pair of clean socks will keep your carpet free from dust. Just to make sure your carpet stays clean for long after a professional cleaning service, implement a no-shoe policy for some time.
Keep an Eye on your Pets
When you have pets in your home, it is pretty challenging to keep your carpet clean and spotless all the time. Any pet stains, have to be quickly removed. Vacuuming twice a week also helps, if your pet is shedding a lot.
Sharp claws of your pets can also tear your carpet. To avoid such accidents, trim your pet's claws and file them to keep threads from snagging.
Clean Spills & Stains Right Away
One of the basic rules of maintaining good appearance is to clean up the stains immediately. If something is spilt, then clean before it completely sets into your carpet.
It can be wine, your pet's accident, or some food particle; for best results don't scrub it, but just dab with a dry cloth. Use water and clean it while it is still wet. To remove excess wetness, make use of absorbent material to dry your carpet as quickly as possible.
Follow the above steps and maintain your carpets well cleaned with the Adelaide's Best Carpet Cleaner as they are the best and most expert carpet cleaning service providers in the Adelaide city. For more info kindly call, us on 1800 75 60 75 or send us an email at info@adelaidesbestcarpetcleaner.com.