Carpet Steam Cleaning service in Hillcrest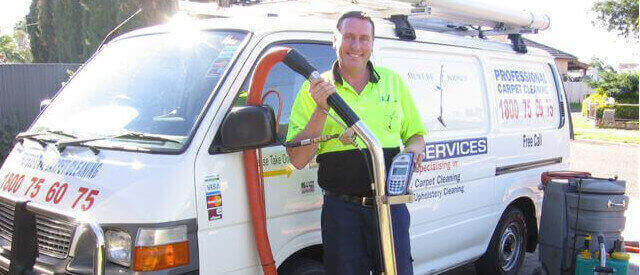 Quality steam cleaning of carpets ensures they will not be actually 'wet' during or after steam cleaning is completed
Our carpet, rug & upholstery work in Hillcrest is a fully certified steam cleaning service!
You may have a rug that has had an accidental spill; maybe your 'high foot-traffic' carpet areas are showing ingrained dirt. Perhaps you're keen to freshen up your fabric covered lounge-suite or you'd like a few rooms of carpet steam cleaned?
Whatever your steam cleaning needs we'll quote very well and we'll come to Hillcrest and do the work expertly for you. It's our specialty and we are expert at it.
All of our technicians vans are purpose fitted with high tech steam cleaning equipment, a powerful generator and a fresh water tank. The generator ensures our steam gets hot enough for it to be 'light' steam and that's really important for a first class result with a 'walk on dry' steam cleaning finish.
We believe we are your best steam cleaning solution in Hillcrest and available seven days every week of the year. We gained our Certification so that every customer would know we are a serious company with professional standards of work and with an outstanding work ethic. It is also why we offer a 100% Guarantee on all the work we do.
If you would like a quote for steam cleaning your carpets, rugs or upholstery – this week, next week or any week, our online quoting form here is ideal.  Of course you can also call us directly on 1800-75-60-75 (Freecall).