Here's Why you have to Regularly Clean your Upholstery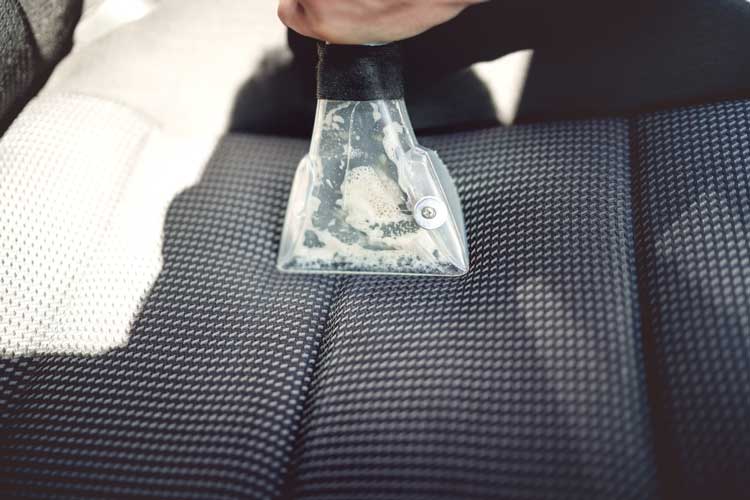 Close up details of driver seat upholstery being vacuumed using steam tools Upholstered furniture is a valuable investment made to improve comfort and aesthetics of a home. Cleaning your upholstered sofa, chair or couch regularly will help you enhance your home or office interiors. If not, they become a source of dirt, germs, and other harmful airborne contaminants.
Proper care for your furniture gives you a lot of benefits. Here are top 4 reasons to keep upholstery cleaning at the top of your to-do-list.
1. Maintain Appearance of Interiors
Whether it's a family room or living area, a small piece of good-looking furniture can transform the entire space. You don't mind spending a little more to give your personal space some luxury. But with time even your expensive upholstered furniture may appear tired and dingy. A bad looking, unclean furniture will have a huge impact on your well-designed interiors.
You can avoid that by regularly vacuuming your upholstered sofas and other furniture. It is essential you keep them dirt-free as much as possible. For tough stains and patches take professional upholstery cleaning services and get better results.
Frequent cleaning not only extends the lifespan of your furniture but revamps the appearance of your interiors.
2. Better Air Quality, Better Health
When dust, dirt, pet hair, or mould builds up on your upholstery, it impacts your indoor air quality. Poor air quality can create health problems and you may experience allergy or asthma symptoms. Focusing on sources polluting the air in your home will help you deal with health risks.
Regular vacuuming and periodic deep cleaning will automatically improve indoor air quality. Keeping your upholstered furniture clean and germ-free keeps your home environment safe and fit for everyone.
3. Remove Unpleasant Odor
Accidental food spills or dust accumulation from an open window is something that cannot be avoided. Any degradable food particle can easily disappear into your furniture. They not only encourage mould growth but emanate unpleasant odour.
It's not just food residue if your pet urinates, then your favourite couch can be breeding ground for contaminants and develop nasty odours. You can avoid such instances by vacuuming regularly and spot cleaning. Using special deodorizers will also reduce the undesirable smell.
4. Protect the Quality & Value of Furniture
Even the most expensive furniture can experience fabric breakdown from soil accumulation. It can be a couch, sofa, or armchair. Cleaning them regularly is necessary to maintain their quality for long time.
Make sure you clean any spills or stains immediately. The longer you leave them, harder it will be to remove. To keep the fabric in good shape, vacuum regularly. If the stains are tough, get certified cleaners for the job. Your furniture not only looks amazing but will also last longer.
We have a professional technical team and IICRC certified cleaners to clean your upholstery. We aim to provide the most exceptional service and would be happy to offer you an free quote for your regular upholstery cleaning in your home or office. You can also calculate the quote for your cleaning before booking your service. Call us on 1800 75 60 75 or 0410799585 to book our service or send us an email to info@adelaidesbestcarpetcleaner.com. You can also book your service online on our website.